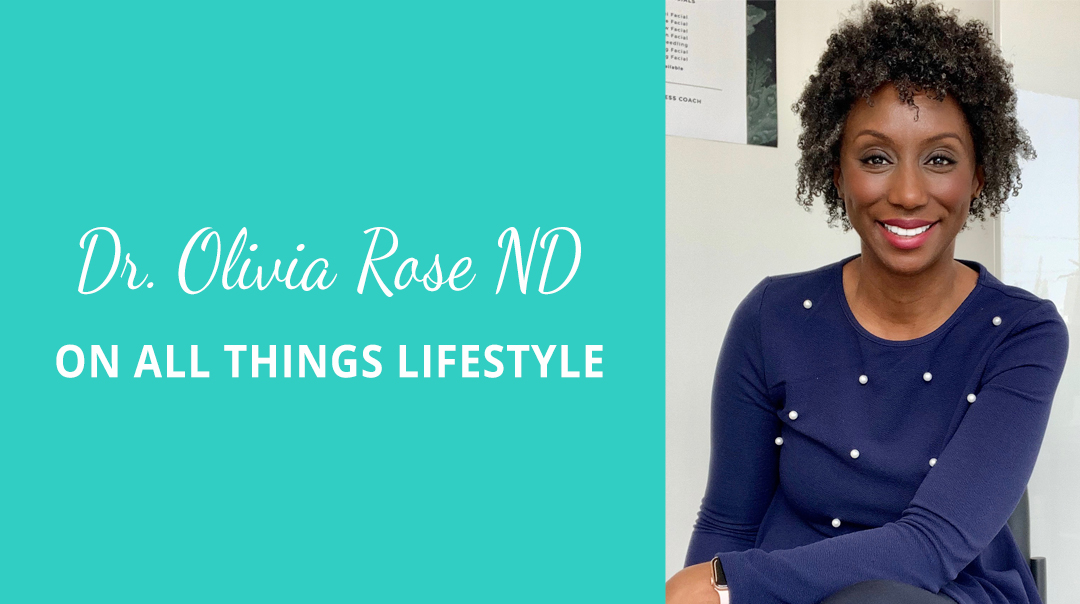 This inspiring episode is dedicated to those of you who are constantly wondering how to balance life with so many balls in the air.
Meet Dr. Olivia Rose, ND one of the most dynamic and directed women I have had the pleasure of interviewing.   Dr. Rose ND has truly managed to find work-life harmony amongst a very demanding schedule and busy family life.   
As the clinic director and owner of Rose Health Clinic, a thriving Naturopathic practice, Olivia's days are filled to the max.   In addition, Dr. Rose also manages the fertility acupuncture service for  Toronto fertility clinics and is regularly requested for television, print interviews and speaking engagements. Recently, Dr. Rose launched Reliv Organics, a natural and organic skincare line that she is the founder and CEO of.   Olivia is also the proud and dedicated wife and mom to her husband, son and teacup Yorkie, Earl Grey (so cute right?). 
How does she do all that while staying grounded, joyful and healthy? Listen to our interview on In Between Visits Podcast to find out it is all about priorities NOT perfection!
Want to learn more
http://rosehealthclinic.com/drrose/
https://www.relivorganics.com/